Welcome to the bustling metropolis of Hong Kong, where East meets West in a captivating blend of tradition and modernity. Get ready to embark on a thrilling adventure as you explore this vibrant city, renowned for its iconic skyline, bustling street markets, and delectable cuisine. Discover the rich cultural heritage of Hong Kong through its ancient temples, visit world-class shopping destinations, and indulge in the city's vibrant nightlife. Whether you're captivated by the panoramic views from Victoria Peak, exploring the vibrant neighborhoods of Central and Mong Kok, or immersing yourself in the local street food scene, Hong Kong promises an unforgettable experience that will leave you wanting more. Soak up the energy, embrace the diversity, and let the vibrant spirit of Hong Kong ignite your senses.
On Day 1, you'll arrive in Hong Kong and be warmly greeted by our team. After checking into your hotel, take some time to unwind and immerse yourself in the city's vibrant atmosphere at your leisure.
Day 2 promises an exciting city tour where you'll discover the iconic Avenue of the Stars, offering breathtaking views of Victoria Harbour. Explore the bustling streets of Tsim Tsa Tsui and indulge in a visit to a jewelry and souvenir shop, where you can find unique mementos of your journey. Marvel at the modern architecture of the West Kowloon Cultural District, where art and culture come together in a harmonious blend. The tour concludes in Tsim Tsa Tsui, allowing you the freedom to explore the area and make your own way back to the hotel, where you can reflect on the day's experiences.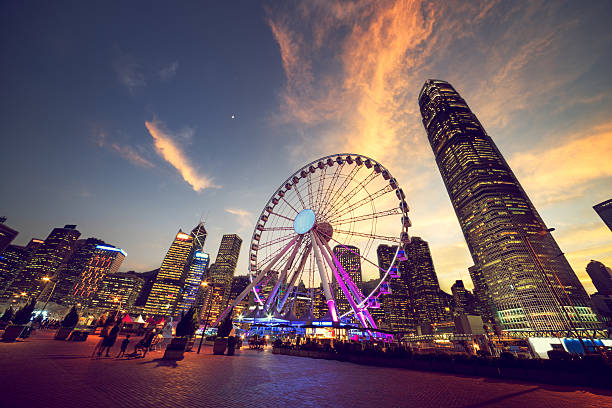 Day 3 provides a leisurely morning to savor a delicious breakfast. Take advantage of the free time to further explore the city, indulge in shopping at renowned markets, or simply soak up the vibrant atmosphere of Hong Kong. Later, check out from your hotel and prepare for your departure. Our team will ensure a smooth transfer to the airport, bidding you farewell as you journey back to the Philippines with cherished memories of your timeless adventure in Hong Kong.
3D/2N Hotel Accommodation
Breakfast (Meal Coupon)
Roundtrip Airport Transfer
Hongkong City Tour
English Speaking Tour Guide
Roundtrip Airfare
Tipping USD7/PAX (pay in HKG)
PH Travel Tax 0620)
Check-in Baggage
Travel Insurance